Yesterday I posted about needing a faster method of cutting my wallets.
Cindy
suggested that I use freezer paper and iron it on to cut the pieces. I wanted to cut out 4 or so at a time, so I wasn't sure that this was the answer. I had a roll of
horsehair interfacing
that I bought for a particular purse. It is a stiff interfacing, is translucent, and easy to pin. So this morning I traced my pattern off onto the horsehair and cut it out. I was able to stack the fabric for 4 wallets, use long pins to pin the pattern onto the fabric, and cut them out with my good scissors. It took no time at all and I had 4 wallets ready to sew. Using the pins kept the fabrics from shifting, and I didn't have to have a hot iron at hand when Jake was here. The cost of the interfacing that I linked is considerably higher than what I bought, and I'm planning on using the interfacing instead of batting in the wallets. I think the batting will be too bulky, and yet the ones I have made previously seemed like they needed a little stiffening.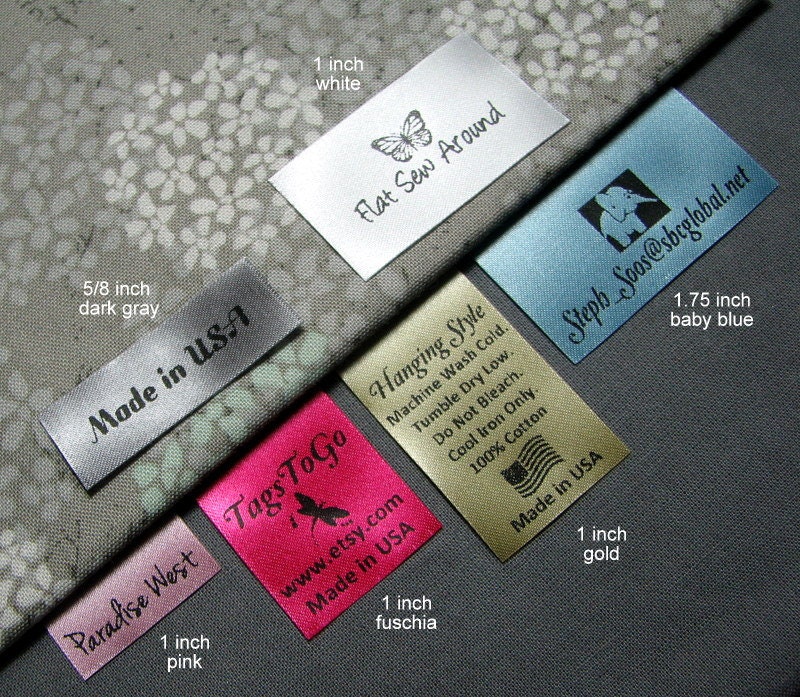 I tried rubber stamping some of my labels yesterday, and it was a disaster. You can't really read the shop name when they are printed, and they just don't look professional. So I searched on etsy.com and found these labels. The company selling the is TagsToGo. I followed the directions for ordering them, and placed my order. I received an email back last night that they will have my proofs ready to review by the weekend, and will print my order after I have approved the design. I ordered cream labels with black ink and a small bee on the label. I can't wait to see the finished product. I think I'm finally getting all my ducks in a row.