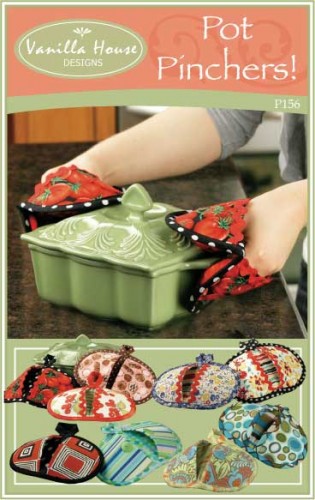 I've finished the pot pinchers I was making. This is the pattern that I used. I really love them, and will definitely be making some for myself. They weren't difficult, and are just the perfect size for sticking in the drawer next to the stove.
Tomorrow, I hope to finish the apron I'm making. I'm using the same pattern that I used for the girls' aprons, I love it and they seem to like them too. The aprons are reversible, and I only make the single slanted pockets.
So now what to do??? One of my friends from high school just opened an etsy store. I had messaged her a few questions, and after receiving her replies, I have decided it's time to get busy with getting some items made to put in my own store. I will certainly let you know when it's up and running.
The first items I will be working on are my little "Companion" neck wallets. These are two of the ones that I made for our family to use while in Walt Disney World. I have made some changes, and have added a couple of things, and hopefully will start working on the final products this weekend.
Have a Sew Happy Week!